.01
"the hidden gem of kansas city"
the largest selection
You'll find thousands of formal dresses at Sincerely Susan, from knee-length to floor-length to high-low hems. Whether you're shopping for an upcoming wedding, ball, gala, bridal shower, bachelorette party, rehearsal dinner or for any event, you'll find it here!

mother of the bride/ Groom
We specialize in helping moms find the perfect dress for the big day. Our stylists work one-on-one with clients in 1 1/2 hour appointments to find the style, color and fit that suits them perfectly. Bring your daughter, sister, mother, friend - anyone you'd like to share in this memorable experience!

value
Because we buy "off-season," our gowns are priced below MSRP and are a tremendous value, all under $300!
warehouse environment
In order to keep your prices low, we are in a warehouse environment - not a retail store! We have six private dressing rooms where our seasoned stylists will bring you beautiful options to fit and flatter you.

size SELECTION
Unlike stores with just a few "sample sizes" to try on, we carry an array of sizes from 0-24W so that you'll have plenty of options to choose from. With the help of our experienced stylists, you'll find a dress that flatters your body type and makes you feel fabulous.
by appointment only
In this unique environment, we take appointments only and are not able to accommodate walk-ins. You can reach us for scheduling at 913-730-8840, or through the form here on the website.
susan
As owner of Sincerely Susan, and one of eBay's top sellers to date, Susan has been entrepreneur since 2004. Susan wants every woman who visits Sincerely Susan to leave feeling special!
Linda
Linda has an artistic background with a degree in Studio Arts and a love for interior design and fashion but has found her career calling in healthcare. At Sincerely Susan, Linda enjoys making the experience as fun and relaxed as possible!
pam
Pam has been a licensed physical therapist for over 35 years, so being a stylist is a "second act" for her. When a woman finds the perfect dress for her event, the joy and confidence she feels allows her inner beauty to shine through. That look is so rewarding!
Jill
Jill has been a stylist with Sincerely Susan since January 2019.
RACHELLE
Rachelle has 2 kids and loves to do yoga in her spare time. She enjoys providing clients a relaxed and pressure-free approach to meet their fashion needs. Her goal is to make women feel confident, classy and excited about their experience and purchase.
Donna
Donna is a retired entrepreneur who owned her own clothing boutique in the 1980s, and then owned a promotional products company for over 30 years. Now she enjoys the retired life, which includes watching her grandchildren, playing golf, and helping women find the perfect dress!
Kerry
Kerry loves helping customers find the dress that suits their unique style and makes them feel beautiful on their special day! In her spare time she enjoys travel and paddle boarding.
Andra
Andra enjoys running and working out in her free time, in addition to spending time with her husband, their three children and grandchildren. Andra enjoys the challenge of assisting clients to find their "dream" dress. It is so rewarding hear "Yes to the dress" from clients.
In 2004, Susan Cooley began selling quality down comforters on eBay…and they sold like crazy! She quickly outgrew her basement and storage sheds and decided to move to our Old Town Lenexa location in 2012. Susan's enthusiasm and drive led her to become one of eBay's top seller to date! She never imagined that one day she would venture into apparel and shoes.
In 2015, Susan started attending bridal shows to promote her collection of mother of bride/groom dresses. She realized that there wasn't much of a selection in most stores, but there was a need for these dresses! Susan decided to shift her product to focus more closely on mothers of the bride and groom.
Our mission is to deliver a great experience for our clients and provide designer dresses at reasonable prices. Our stylists work with customers to provide a 'one-on-one' personal shopping experience that is fun! We dedicate 1 ½ hour for each customer so they are not feeling 'rushed' and can take the time to pick out the perfect dress.
We want EVERY woman to leave our store feeling beautiful!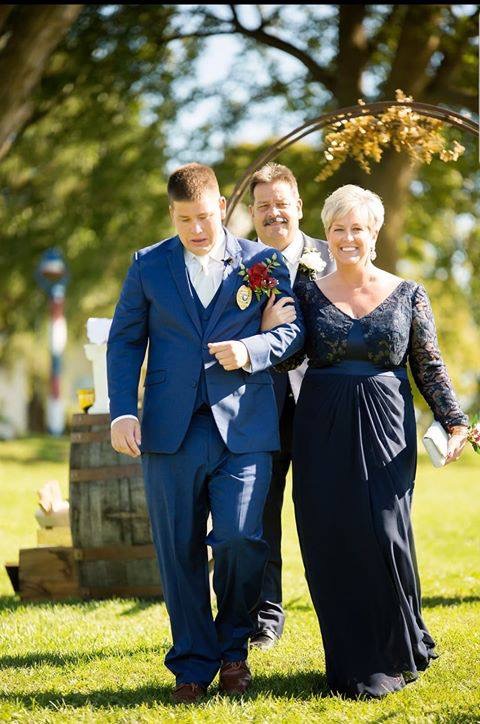 .05
schedule an appointment
To book an appointment over the phone, call: (913) 730-8840
We will respond to e-mails Mon-Fri 7:30am – 3:30pm.
9215 pflumm road Lenexa, KS 66215